According to media's report that Apple, established in April, 1976, has gone through 36 years, during which Apple has launched many classic products. The essay of today aims to display the most classic and creative products to you.
1. iPod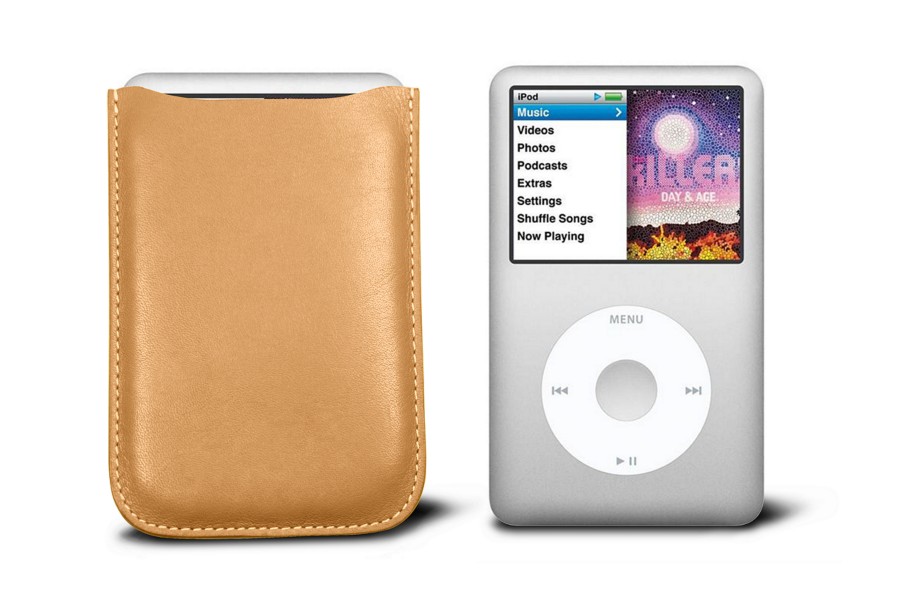 Early in 2001, Apple launched personal music player. What made great effect on the world was not itsMP3 player, but iPod. iPod not only was in beautiful design, but also had unique operating methods and large storage capacity. Even though the original iPod could only store 1,000 songs, users still regard it as a creative product because of the availability of its playlist. To some degrees, Apple started the revolution wave of digital music.
As one of the most successive multimedia players, iPod marked Apple's transition from a pure PC company to mobile media device. iPod's offspring begin to support browsing pictures and watching videos, or even allow users to download apps and games. The location for iPod is to offer multimedia user experience to users.
Since 2001, iPod has derived many types of products, including Classical, Video, Mini, Nano, Shuffle and Touch.
2. Graphical User Interface (GUI)
In 1984, Apple's research team in Palo Alto managed to develop the first set of business PC, Macintosh, which applied graphic user interface. At that time, Macintosh, along with Fee Delhi Scott's famous advertising, swept way those computers whose operation required the input of orders and tips, contributing to the computer's entrance to the homes of ordinary people from science laboratory. It is not exaggerative to say that Macintosh opens the new chapter in the historical development of computers. From then on, Mac has become the name of Apple's personal computer.
3. iMac
The first set of iMac was launched in 1998, symbolizing the rise of Apple as a giant in the scientific and technological field. Under the guides of its designer Jonny Ive, Apple abandoned the traditional design concept for computers. The first set of iMac was a semitransparent machine with interesting appearance in Bondi Blue color. Now many industries increasingly praise highly Apple's pursuit for perfect outer design. In fact, after the launch of iMac, Apple has adhered to this design concept.
Now the iMac series has been leading the forefront in computer design, with growing rich products and users' increasing high recognition. The G4 display of iMac series broke away the traditional conventions in designing computer's appearance.
4. iTunes
iTunes was an app that originally applied to iPod series personal music displayer. Yet, it gradually played its role in online-pay music mall. In the third year of the opening of iTunes mall, over 100 million songs were downloaded. iTunes not merely changed user's habit in getting music, but also made a huge impact on traditional audio-visual products.
5. Mac OS
Although the current sales volume of Microsoft Windows OS outclasses that of Apple's Mac OS, many commentators keep criticizing Microsoft Windows OS for lack of innovation and virtue that Apple Deskpro has. Apple Mac series OS first came into the market in 2001, and now it is still the leading OS in the realm of computer OS. Mac series OS widely wins its favor from users due to its classic design concept and simple, easy-use interface.
6. iPhone series cell phones
iPhone smartphone is one of the most expected and favorite products for Apple fans. This touch smartphone perfectly integrates browser, music player, video player and telephone calls together. The first set of iPhone smartphone accessed to market in 2007. Paired with two cameras, however, the smartphone was void of functions for cutting and pasting. As soon as the iPhone smartphone came on the scene, it became the front page and headline of all major media. The reason for its strong attraction mostly lay in its beautiful appearance design, conciseness and prodigious potential for development.
With the launch of App Store, users can download other softwares, games and other apps in convenience. Up to now, there are more than 15 billion apps are available in the App Store. Many companies, such as BlackBerry, Nokia and Microsoft, have started to follow Apple to launch their own digital stores.
iPhone may not be the smartphone with the highest science and technology in the market, but it is absolutely a leader in fashionable smartphone market.
7. Newton
Before the advent of iPhone, Jobs thought highly of Newton, a handheld personal digital assistant. Judging from a business perspective, Newton was a failure. From 1993 when it was manufactured by Sharp to 1997, it had small demand from the market, leading to its shutdown.
Newton only had 4 years life. Yet, it is still considered to be one of Apple's classic products result from its concise user interface and high-powered handwriting-recognition system. Many industries believe that Apple will apply such a system to its "iTablet" in the future. Spiritually speaking, it will be regarded as Newton's rebirth.
8. Apple II
Apple II era started in 1977 and ended in 1993. It was the most popular computer and received welcome from American schools. Meanwhile, it was the first compute popularized and entering into people's homes.
Right after the announcement in American west coast computer exhibition in 1977, Apple II rapidly succeeded in becoming a personal computer. Up to Oct. 15, 1993, Apple II was removed from production line, whose sales volume at that time reaching five to six million.
9. Keynotes
Apple managed to hold an art exhibition for its products. Jobs himself was a person attaching importance to details and pursuing perfection. Before the Keynote software was announced, Apple researched and examined all the exhibition processes again and again in order to make sure that every participant was able to get perfect experience. Jobs was also a mystery master. He never revealed the most important products to his audience until the end of the news conference. The most successful CEO of Apple had a pet phrase, which was "One more thing…." This phrase naturally became a sign for Jobs to announce his new products.
When Jobs was absent in conference for the Keynote due to his illness, Apple's other executives took his place to host the conference. We have to admit that they failed to bring the passion and enthusiasm to audience, which were what Jobs often did.
Now Jobs passed away, leaving Apple's product exhibitions not as expected as before.
10. MacBook Air
On Jan. 16, 2008, Steve Jobs launched the MacBook Air called the thinnest notebook in the world. When he took out the MacBook Air from the envelope, many analysts and consumers salivated over this ultrathin, ultra-light, and ultra-convenient notebook with 13.3 inches only.
The minimum thinness of the notebook was only 0.16 inches, equal to 0.4cm, while the maximum thickness was only in 0.8 inches, which referred to 1.94cm. The MacBook Air was paired with Mac OS X and it owned a charming appearance. Priced over $1000, however, it was still more superior when compared to the lower price of Asus Eee PC.